(upbeat music) – Hey munchies, I'm Alyssia,
welcome if you are new. You all want more smoothies,
I get asked all the time But I don't love smoothies,
especially regular ones. I also get tons of requests
for ways to sneak in veggies. So today, we're putting the two together. These smoothies will help
you sneak in your veggies And I've also got a free ebook with the recipes for you, at the end. First up, – [Narrator] Spinach kiwi. (rock music) – [Alyssia] To a blender, add spinach, peeled kiwi, frozen banana, Yogurt of choice, a
dairy-free option is fine. And milk of choice, I tend to
use almond milk in smoothies, But you can do what works for you.
Tangy, sweet, thick and creamy. It's green, but you'd never know the spinach was there, otherwise. The taste is invisible. Here's my– ♪ Carrot creamsicle ♪ – [Alyssia] I add carrots,
coconut cream, and frozen banana, And orange zest and juice to a blender. Let it rip, and reveal your beauty. Also, none of the
smoothies I'm sharing today have any added sugar. We're going with whole
foods and fresh ingredients. You can always add
sweetener if you prefer. The coconut cream adds so much creaminess and natural sweetness and pairs perfectly with the sweet carrots. It's almost like a
vegetable milkshake, next. ♪ Fresh pineapple kale ♪ – [Alyssia] I add frozen kale. Did you know you can freeze your greens? Milk, frozen banana,
frozen pineapple, turmeric, And coconut butter to a blender. Now I am not a kale fan, but I can handle in this
sweet and tropical smoothie. (rock music) It's fresh, sweet and tangy,
with a nice super-food kick.
Let's switch it up with my– ♪ Fresh red pepper strawberry smoothie ♪ – [Alyssia] This one's got bell
pepper, frozen strawberries, Cucumber, almond butter and
white tea as the liquid base. The vibrant produce flavors
are a classic pairing, But that white tea base
adds a floral aroma that takes a Smoothie to the next level. Don't be afraid to get
creative with your liquid base. We've got more greens in this– ♪ Tropical arugula ♪ – [Alyssia] Arugula,
avocado for creaminess, which is a great substitute
for banana and smoothies, for those of you who are not banana fans. Frozen mango, coconut shreds,
lime zest, lime juice, And coconut water go into a blender. This is one of my favorite's today. The color, the tropical
fruity flavors, the creaminess From the avocado and that
citrus kick from the lime, Make this a satisfying, healthy snack. (upbeat music) We take on desert with this– ♪ Zuc-ccocoa-nut smoothie ♪ – [Alyssia] Frozen Zuccini, which is actually a great substitute for banana creaminess too,
and without the sugar. Cocoa powder, coconut
cream, coconut butter, and coconut milk, go into a blender.
(upbeat music) You might not believe it,
but this actually tastes like a creamy, chocolate shake. Don't knock it, til you try it. Thumbs up if you're enjoying
these veggie smoothies, And be sure to subscribe and hit the bell for more each week. Sneakin in those crucifers with a– ♪ Peanut butter, banana, cauliflower, ♪ ♪ Peanut butter, banana cauliflower ♪ – [Alyssia] I add steamed
and cold cauliflower, frozen banana, peanut butter,
milk and vanilla extract. I kid you not, you cannot
even taste the cauliflower. And the white color only
helps to deceive you that the veggies are even there. Nice! I love this combo ♪ Celery cucumber pear,
celery, celery, celery ♪ ♪ Celery, celery ♪ – [Alyssia] This one has pears, celery, frozen grapes,
instead of ice cubes, and they add sweetness.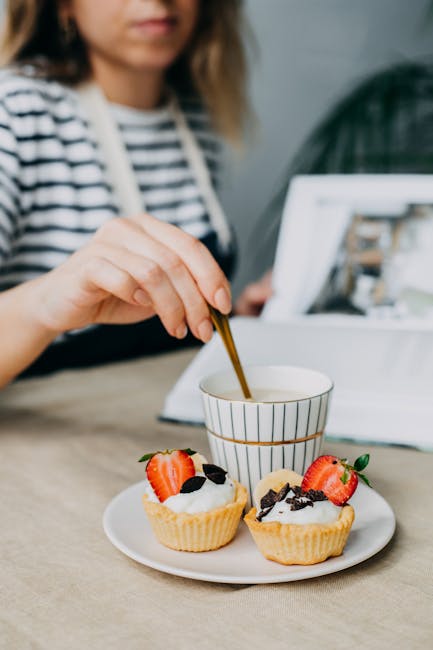 And green tea as a liquid base. The green tea is another
nice way to switch up those liquids and add
a boost of nutrition. Fresh, crisp, fragrant and sweet. This is so light in floral in flavor. Let's brighten up your glass with this– ♪ Ginger beet smoothie ♪ ♪ It's a ginger beet smoothie ♪ – [Alyssia] I start with a raw, red beet, which is an antioxidant, powerhouse. Frozen raspberries, frozen
pineapple, fresh ginger, oats, which are also great for creaminess, and coconut milk. The color of this one is just radiant. (happy music) Beets are earthy, but that
fresh adds a zing and a spice, That are cut well by
the creamy coconut milk. Perhaps the strangest
yet, we'll save for last, but don't knock it til you try it. ♪ Citrus mint and broccoli ♪ (rock music) – [Alyssia] Frozen banana,
steamed and cold broccoli, pealed grapefruit, lime zest, lime juice, mint sprigs and water go into a blender. I prefer steamed or frozen
broccoli for smoothies, since they are less bitter than raw.
But you can definitely
try raw, if you prefer, just be sure to use a
high powered blender. The sour and sweet citrus is
enhanced by the fresh mint. And because that broccoli
is cooked, it's very mild And hard to even tell
that it's in the smoothie. Pretty cool, I hope you
guys like these smoothies. If you want more, subscribe and check out my other smoothie videos. All of these veggie smoothies
are in a PDF ebook for free, Using a link in the description. If you're already a newsletter subscriber, and got the email today, then
the PDF was in there, as well. Thanks to all of you for tuning
in, I'll see you next week, and remember, it's all a
matter of Mind over Munch.
(cheerful music) – [Man] Oooh. (upbeat music) Oh, what'd you do?
(laughing).