Being in the public eye isn't easy, but it's
made even more challenging by the constant scrutiny stars receive about their bodies. Some celebs have to work harder than others
to have their dream bodies. These are some of the most gorgeous weight-loss
transformations Hollywood has ever seen. Mama June When we first met reality star Mama June during
her Honey Boo Boo and Toddlers and Tiaras days, part of her hilarious appeal was her
laid back relationship to food. "I get the lovely licking of the spoon again." But in 2017, she started a new reality TV
venture in an attempt to get healthy and lose weight. Her show Mama June: From Not to Hot followed
her weight loss journey, which included gastric sleeve surgery, skin removal surgery, and
a new diet and exercise plan.
In an interview with Wendy Williams, Mama
June revealed that she lost over 300 pounds. Rebel Wilson With her character in Pitch Perfect typically
referred to simply as "Fat Amy," Rebel Wilson told Telegraph that when she first started
in the entertainment industry, being fat earned more laughs from the audience. However, she told Cosmopolitan in 2015 that
she's since committed to living a healthier lifestyle. In 2016, she even attended a fitness retreat
where she lost eight pounds in just four days, but she told Cosmo:
"I wouldn't ever want to compete with what I call 'the glamours' — the really gorgeous
people.
I'm about the brain, the heart and what's
on the inside. I feel really lucky to be the body type I
am." Chris Pratt Actor Chris Pratt rose to fame as the chunky
Andy Dwyer in Parks and Recreation — a role that he actually purposely gained weight for. He revealed to Men's Health in 2015: "I would eat four burgers at every read. I became really fat and got up to almost 300
pounds." But when he starred in Guardians of the Galaxy,
he showcased a thinner, fitter figure thanks to a strict diet and workout regimen. According to Pratt, the secret to his weight
loss is moderation — and time. "People wanna know what the secret is. The secret is, you can't do it in a month." Jonah Hill Funny man Jonah Hill's weight has seen ups
and downs over the years. His weight loss journey reportedly began in
2011 when he was working on the set of Moneyball alongside Brad Pitt, who inspired Hill to
start getting into shape. In 2016, Hill faced a setback when he gained
weight for his role in War Dogs.
But now, he's looking better than ever — and
this time, he has his actor friend Channing Tatum to thank. "I was like, 'Hey, if I eat less and go to
a trainer, will I get in like, good shape?' And he was like, 'Yeah, you dumb motherf—-er,
of course you will!'" Kelly Osbourne Thanks to her famous dad and her family's
MTV show, Kelly Osbourne has spent much of her life in the public eye. But life in front of the cameras wasn't easy,
especially when the media focused on her weight. She told People: "Having your local radio station talking about
how fat you are? It really hurt." But when she appeared on a season of Dancing
With The Stars in 2009, she says her partner helped her get her health on track. She revealed: "He made me eat turkey burgers and salads
and explained to me that a high-protein, low-carb diet would keep me energized.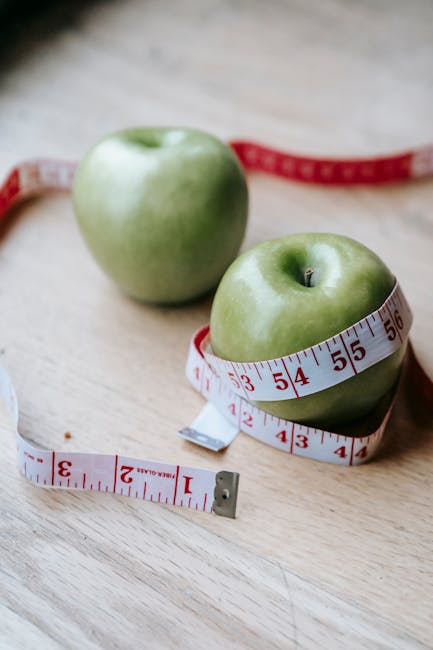 Then I started losing weight and realized,
'Oh, it's true what they say: Diet and exercise really work!'" Jordin Sparks When Jordin Sparks won Season 6 of American
Idol, the singer was a mere 17 years old. Fast forward to a few years later, when Sparks
realized she simply wasn't healthy. "I had gotten really sick, I was about to
celebrate my birthday and I was like, I should be in the prime of my life right now, I shouldn't
be feeling like this, really need to make my health a priority." So, that's precisely what she did. By exercising more and eating less, Sparks
dropped 50 pounds in 18 months, and has kept it off. Zach Galifianakis Since first making his mark on Hollywood,
Zach Galifianakis has capitalized on his shtick as the kinda chubby but oddly charming friend. But beginning 2013, it was obvious the hilarious
actor had started dropping pounds. By 2017, his dramatically slimmed-down physique
on award show red carpets had everyone doing a double-take. While Muscle and Fitness estimates Galifianakis
has lost somewhere around 50 or 60 pounds, the star hasn't really addressed it. He did tell Conan O'Brien in 2013: "I stopped drinking and I just, kind of, put
the weight off." It was clearly working for him, and continued
to.
In 2016, Galifianakis told O'Brien a bit more
about his healthier approach. "I tend not to eat food advertised on television." "Fast food, you might…" "Fast food you can't do, you have to eat whole
food, whole grains and that kind of stuff. And you have to cut out whipped cream pizzas." Khloe Kardashian As reality star Khloe Kardashian shared in
2017, she always considered herself the "chubby one" of the Kardashian-Jenner clan. But then during her relationship with Lamar
Odom, she started to see fitness in a new light. She told Women's Health: "It was toward the end of our union, and there
was so much drama. I needed a release. At first it was so hard. It was baby steps, but I started feeling so
much better." Kardashian maintains her healthier lifestyle
through lots of hard work, telling People she works out with a trainer five days a week
and does cardio on the weekends.
Clearly, whatever Kardashian is doing is working. Plus she's turned her transformation into
a show on E! called Revenge Body. We see what you did there. John Goodman During Roseanne's original TV run from 1988
to 1997, Roseanne Barr and John Goodman played a blue-collar couple who, like many of us,
packed on a few extra pounds over the years. So when the series was rebooted in 2018, fans
couldn't help but notice that Goodman wasn't taking up nearly as much space on the Conners'
iconic sofa. Of his 100-plus-pound weight loss, Goodman
told AARP in March 2018: "It was basically just portion control. […] I was just shoving everything into my
mouth. But I don't want to be an example to anybody
when the weight comes thundering back on — when I start eating Crisco out of the can with
a spoon and a side of confectioner's sugar." But going back to his old ways seems unlikely. The actor's trainer, Mackie Shilstone, told
People: "He remembers what it feels like to be extremely
heavy and it's something he doesn't want again." "You guys going on a diet again?" "Yes/No!" Thanks for watching! Click the List icon to subscribe to our YouTube
channel.
Plus check out all this other cool stuff we
know you'll love, too!.