Mmmmm. I love spaghetti! But a serving size is… well… small. Who only eats THAT much spaghetti?! For almost the SAME amount of carbs and calories,
we could eat an ENTIRE spaghetti squash AND get our veggies in at the same time! Not too shabby, eh? Hey, Munchies! Welcome if you're new, I'm Alyssia! And today we are making spaghetti squash boats
three ways. It's an AWESOME way to get in those veggies,
easy to meal prep, AND it's great for anyone looking for a "pasta" substitute. Let's get this out of the way: There's nothing WRONG with pasta or carbs.
Carbs are GREAT fuel, they are not the enemy,
so don't accuse me of saying they are. The fact is, we only need SO much fuel and,
the truth is, as you saw from the intro, you can get far more VOLUME for the same calories
and carbs when it comes to spaghetti squash versus spaghetti. If you want to make these recipes with regular
pasta, go right ahead. So, first, we need to start by learning HOW
to prepare a spaghetti squash. So, we've got to start by cutting our squash
in half lengthwise. Now I HIGHLY recommend poking holes in your
squash and microwaving it for about five minutes first before attempting to cut it. While filming the second episode ever of Mind
Over Munch, I attempted to cut a raw spaghetti squash and I actually broke my knife…. So, microwave that baby and let it cool to
the touch, and then you're going to want to use your knife to score the squash and
line up your cut.
I'm using a serrated melon knife, but any
kind of large chef's knife will work. Cut your squash in half lengthwise, like so,
and use a large spoon to scrape out the guts and seeds. FUN FACT: You can absolutely bake those seeds
up and enjoy just like you would pumpkin seeds! Line a baking sheet with parchment paper and
you're going to brush on some olive oil, and sprinkle on some salt and pep, and then
flip them over, cut-side down. Transfer to the oven and bake at 400 degrees
Fahrenheit for about 40 minutes. The time will vary based on YOUR oven and
the size of the squash. You want it to be tender and soft inside,
but still fairly firm outside. Now you can either store the squash for later
in the week, OR move on to your recipes! So, whenever you're ready to make your recipe,
use a fork to scrape away the flesh and reveal that SPAGHETTI texture! So cool! Let's be real – it doesn't really TASTE
like spaghetti, but it is a great visual trick and is still very tasty. The first recipe we're making is our Buffalo
Chicken Spaghetti Squash Boat.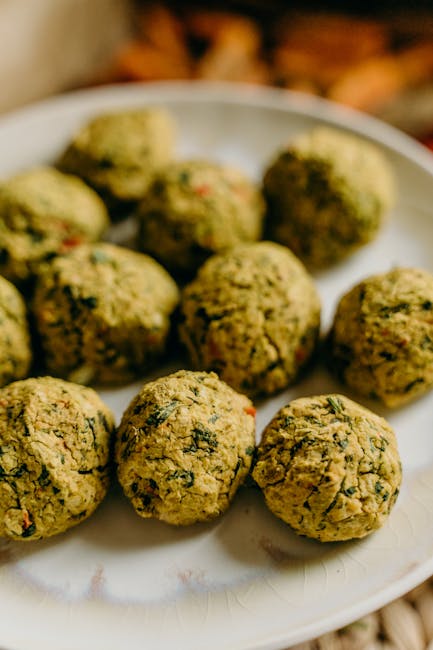 Here are the ingredients you will need. This is SO easy to throw together on a weeknight. I usually have some prepped protein, so I'm
just using this shredded chicken that I cooked earlier in the week. Into a large mixing bowl, add Greek yogurt,
buffalo sauce, garlic powder, and salt and pep. Mix to combine. Then, add your shredded chicken, crumbled
blue cheese, and green onion. Again, mix to combine. Grab your cooked and shredded spaghetti squash
halves and place them onto a baking sheet lined with parchment paper. Spoon your buffalo chicken mixture onto your
squash, like so, and mix it up! Top them off with a little shredded cheddar
cheese, and bake in an oven preheated to 350 degrees Fahrenheit for about 20 minutes, until
the cheese is nice and melty and golden brown. Feel free to broil the last few minutes to
really brown it up. I like to top mine with a little extra hot
sauce and some of my homemade blue cheese dressing, which can be found in my UnJunk
Your Foods eBook! What about a COLD salad spaghetti squash? Yup! Next up we're going to make my Mediterranean
Spaghetti Squash Boat! Here are the ingredients you will need: In a large mixing bowl, add chickpeas, green
bell pepper, red bell pepper, red onion, garlic, kalamata olives, parsley, salt, lemon juice,
and olive oil.
Mix to combine. This boat is also very meal preppable, because
I make this Mediterranean salad almost weekly and store it for later. I also love to keep my homemade vegan pesto
on hand for moments like this. It's a great vegan, low-fat substitute for
traditional pesto and I have a video for that, which I will link below! You could, of course, use a regular pesto
but, remember, that pesto is not traditionally VEGAN, and this boat is otherwise completely
plant-based, for those who are looking for it. Once again, onto your cooked and shredded
spaghetti squash, add pesto and your Mediterranean salad. Mix it up! No need to bake this one! This spaghetti squash salad is great cold,
and it's ready to eat! If you're enjoying the recipes and tips
so far, don't forget to subscribe and hit that bell so you're notified of new videos
each week! Go ahead… I'll wait… Okay, this last one is probably my favorite
one of all, obviously…it is a PIZZA Spaghetti Squash Boat! Here are the ingredients you will need. Onto your spaghetti squash, you're going
to add your pasta sauce and shredded mozzarella cheese, and then mix it in.
Then, we're going to top it off with some MORE
mozzarella cheese, as well as some flaked parmesan cheese. Now it's time for our pizza toppings. Today I'm going with mushrooms, green bell
pepper, red onion, mini pepperonis, and parsley. Bake in an oven preheated to 350 degrees Fahrenheit
for about 15 minutes, broil if needed to get the cheese get nice and golden brown. Serve and enjoy! All of these recipes are SUPER easy to throw
together, a TASTY way to get in those veggies AND they're affordable! All of these recipes clocked in between $2
and $4 per serving! We used affordable, fuel-filled ingredients
for HEFTY servings! I love it, and I hope you do, too! Now to thank those of you who stuck around,
I have a BONUS video on my Facebook page, Facebook.com/mindovermunch, showing my Broccoli
Mac and Cheese Spaghetti Squash Boat! Check it out now, it is SO delicious and super
easy, just 5 ingredients on top of that spaghetti squash I believe, you will NOT be disappointed! Let me know which boat you're most excited
to try, and feel free to share any favorite spaghetti squash preparation methods in the
comments! I will see you next week, and remember, it's
all a matter of Mind Over Munch!