Ugh. It's too hot for coffee. Popsicles! Huh! My popsicle sense is tingling! Nooooooooooooooo! What the?!? Power Pop Girl?? Don't eat that sugar-filled nonsense! Try… POWER POPS! My munchies! Hello and welcome if you're new, I'm Alyssia, and today is exciting because we are sharing
POPSICLES to get ready for summer! Summer has officially begun, and that means
warm weather is on the way for a lot of us, which can mean we may find ourselves craving
a cool treat. Rather than sharing regular old popsicles,
this year I'm sharing POWER popsicles, which will offer a nutritional AND flavor
boost to make these a little more fun, and justify
them a little bit better… First up: Matcha! Matcha powder is high in antioxidants, enhances
calm, boosts memory and concentration, increases
energy, detoxes the body, AND some studies show it
can increase metabolism! In a blender, I'm combining coconut milk,
matcha powder, honey, or sweetener of choice, and a bit of vanilla extract. Transfer to your popsicle molds. I am using a traditional popsicle mold and
I will link these in the description box below, but you could also make your OWN popsicle
molds like I've shared in previous videos! Place the sticks onto your molds, and freeze! These are such a beautiful summer color, there
are tons of benefits to matcha, but the main one might be how delicious it
is! And, paired with coconut milk, you get a creamy,
nutritious treat.
YUM! Fizzy Raspberry Lemonade We're taking lemonade to a new level here. First of all, lemons and lemon water are hydrating,
a great source of vitamin C, improve skin quality, aid in digestion, and supports weight loss with its antioxidants! Raspberries are rich in vitamins, antioxidants,
fiber, strengthens the immune system, and even reduce
wrinkles. I'm muddling the raspberries so they have
even more flavor, and adding a bit of honey, or sweetener of
choice to counter the zesty tang. Then I add my freshly squeezed lemon juice,
and sparkling water! A lot of people don't realize that sparkling
water can keep you hydrated, too, and it can even improve digestion! Transfer the mixture to my mold, and you'll end up with beautiful, FIZZY raspberry lemonade popsicles. The fizzy water makes these even more fun
to enjoy! Thumbs up for power pops! Watermelon Green Tea This is a unique recipe using classic summer
ingredients.
Watermelon is hydrating, has TONS of nutrients and beneficial plant compounds, can improve heart health, lower inflammation, is great for skin and hair, and more! Green tea can improve brain function, increase
fat burning and physical performance, has tons of protective antioxidants, and lowers
your risk for many different diseases! Put them together, and BAM! That is a power pop! All you have to do is blend up some watermelon,
iced green tea, and sweetener if needed. Transfer to your ice pop mold. You could also strain the mixture to make
sure they are SUPER smooth and don't separate. These are SO refreshing on a hot summer day,
and I don't even think they NEED sweetener, because if your watermelon is ripe, it's
plenty sweet, which means I can have an extra! If you're enjoying these tips and recipes,
don't forget to subscribe for new content each week, and go ahead and hit the bell! Coconut Chai Perhaps one of my favorites of the day— I'm turning one of my favorite drinks into
a power pop! Chai tea is a powerful blend of black tea,
and spices like ginger, cardamom, cinnamon, fennel, and clove, each of which have their own benefits, ranging
from immune health, to balancing blood sugar, to antioxidants,
and metabolic health.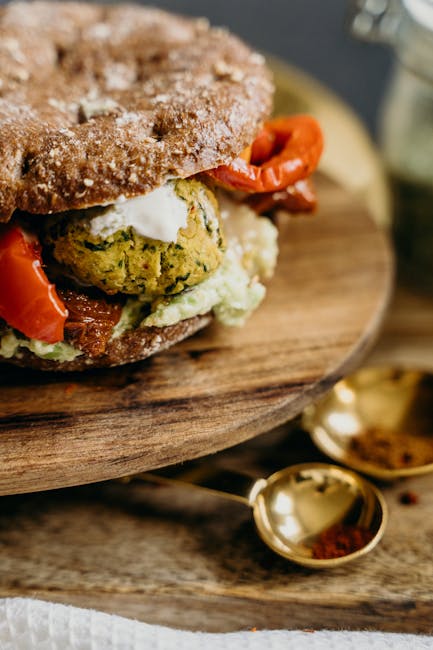 For the pop, I'm combining brewed chai tea
that's cooled with coconut milk and extra cinnamon. You could also add extra sweetener, but I
love these all natural with just the cinnamon. Remember—a popsicle doesn't HAVE to be
a sweet treat to be enjoyable. We're used to them being laden with sugar, but we can take our favorite unsweetened drinks
and enjoy them frozen, too! Last of the day is our Caffeinated Chunky
Monkey! Coffee gets a bad rap in the health world,
but it can be a healthy ingredient! It's been shown to improve energy levels,
help burn fat, improve physical performance by stimulating
the nervous system, can have protective effects on the liver, and can reduce the risk of Alzheimer's and
type 2 diabetes! Bananas are LOADED with antioxidants and nutrients,
they moderate blood sugar levels, improve digestion, as well as kidney and heart
health! Cocoa or cacao powder, when unsweetened and
as raw as possible, contains important antioxidants, and a lot of people don't realize that the
powder itself is very low in calories in fat.
Our last main ingredient is peanuts. They're also a great source of antioxidants,
rich in energy, contains vitamin E which protects the skin,
and can reduce the risk of colon cancer. We add all of those ingredients together: banana, coconut milk, coffee concentrate,
peanut butter, cocoa powder, cinnamon and additional sweetener if you need it, and you've got your ice pop mix! This one tastes indulgent, but is actually
quite light. If you are a chocolate, peanut butter, banana
or coffee fan, this is the one for you. I hope you guys enjoyed these power pops! If you did, I'd be grateful if you'd share
this video! Also, if you want to see me in a more casual setting, check out my 2nd channel, Eat The Pizza! Where I make crazy flavored pizzas and pizza
flavored things. It is not a health channel, but we do have
some fun summer projects coming soon. I'll see you next week! Thanks so much for being here today, and remember, it's all a matter of Mind
Over Munch!