(upbeat music) – Hey, munchies, welcome to the channel. If you're new, I'm Alyssia, and
I am so excited you're here. Today, I am sharing
some super easy dinners that only require one pot or pan, which means less dishes
and less work overall. And I know for me, that
makes it so much easier to stay healthy and on track. I have teamed up with San Pellegrino to share these dinners,
and we're celebrating their new San Pellegrino Essenza flavored sparkling mineral waters, which I am pairing with each dinner. They've got lemon and lemon zest flavor, tangerine and wild strawberry, and dark morello cherry and pomegranate.
They are all natural,
Mediterranean fruit flavors with no calories or
artificial ingredients. The first dinner is a
lemon asparagus shrimp and purple potatoes sheet pan dinner, paired with a lemon and lemon zest San Pellegrino Essenza flavor. I start with my purple potatoes, which I add to a sheet
pan and toss with oil, salt, and pepper. A potato does not need much
else to make it better, and honestly, the purple
potatoes just taste like regular potatoes, but are so beautiful. I just love the color. Into the oven it goes,
for about 10 minutes. In the mean time, I toss
my asparagus with some oil, diced garlic, lemon juice,
paprika, salt, and pepper. I am actually going to add
those to my potato tray that's been in the oven. So, be careful not to burn yourself. But, this saves the extra
tray to have to roast. I also add some lemon
slices for added flavor. And just be mindful that
the size of your asparagus will determine the cooking time.
Mine were larger, so they
went back into the oven for about 12 minutes,
leaving some extra time to cook more with the
last component, shrimp. I toss some peeled and
de-veined wild caught shrimp with oil, lemon juice, salt, pepper, and a pinch of red pepper flakes. You don't need much. And those go back onto that same tray for about eight minutes. You can use the shrimp
with the tail on or off, and if they're frozen and
thawed, that's fine, too. When the tray comes out,
you've got a healthy serving of protein, carbs, and vegetables, and I just love how light this meal is.
I finish it off with some fresh lemon zest and fresh parsley. The bit of heat on the
shrimp gives it a kick. And it all pairs perfectly
with the San Pellegrino Essenza lemon and lemon
zest, which is fresh, simple, and elegant, perfect for shellfish and light vegetables or greens. And I don't know what it is, but whatever San Pellegrino
does to get their gentle bubbles is just right. It's not too much, not too little. Perfect fizz levels.
Next up is a one-pan stove top dinner. My almond-crusted tilapia,
topped with mango rhubarb salsa, and served with garlic snow peas. And this is paired with the
tangerine and wild strawberry San Pellegrino Essenza flavor. First, I'm making my salsa. I simply toss together rhubarb, which is commonly paired with strawberry, and that was my inspiration,
since the beverage here is tangerine and wild strawberry flavor. I also add mango, cherry tomatoes, red onion, diced jalapenos,
cilantro, lime juice, and salt. Many don't realize that
you can eat rhubarb raw. It's a great source of
vitamin K, fiber, and calcium. It's naturally a bit tart,
but perfect when paired with sweet ingredients, like
the mango in this salsa. And it adds a great crunch,
tang, and freshness, and it's all going to
complement the savory tilapia. For the fish, I combine almond flour, parmesan cheese, garlic
powder, onion powder, salt, and pepper as my coating. Separately, I toss my
snow peas with some oil, fresh garlic, salt, and pepper. I heat my pan over medium-high
heat for a few minutes, and add some oil or cooking fat of choice.
And once it's heated, I take my tilapia, press it into that flour mixture to coat, and then get it onto the hot
pan for about three minutes on each side. Now, I am making use of this pan, because on the other side,
I get those snow peas going. Snow peas are thin and
don't take long to cook, so they're a great vegetable to pair while the fish is going, which doesn't take long over the stove.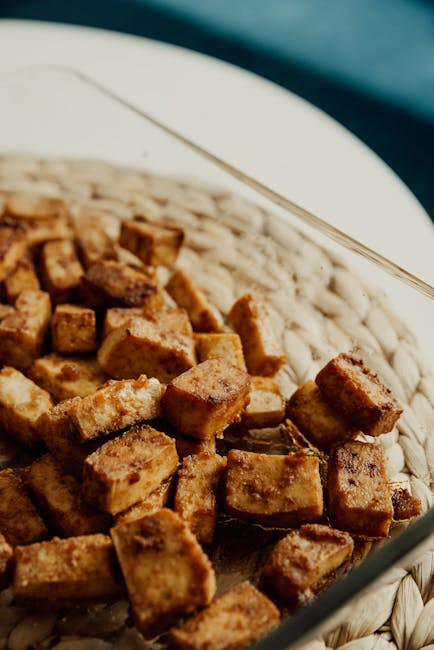 Flip to cook the other side of the fish, and let it become nice and golden brown. Finish the whole dish off
with some fresh lemon zest, lemon juice, toasted slivered
almonds with the snow peas, and serve the fish with that tasty salsa. Okay, we have got it all here. A balance of textures from
the crisp coating of the fish paired with the salsa,
and the lemon brightens up the cooked food, being
a natural flavor pairing with the lime and mango
in the salsa topping. The coating is completely
gluten-free and healthy, and so satisfying. But what really brings this dinner home is pairing it with the
San Pellegrino Essenza tangerine and wild strawberry water. It has an intense aroma
of citrusy tangerine zest, wild strawberries, and it
is made to pair with dishes that have mid-flavor
notes, just like this one, thanks to the fish and
lightly sauteed vegetables.
This is personally my favorite flavor. They're all clean and
fresh, and I just love how you can enjoy these with a meal without the flavor of
the beverage overpowering or interrupting whatever
it is you're eating. Okay, the last dish is
probably my favorite. A pot roast paired with
the San Pellegrino Essenza dark morello cherry and pomegranate. I am using chuck roast,
which can become so tender if cooked low and slow. First, season your roast
with salt and pepper. (upbeat music) Heat a dutch oven over medium-high heat and add a bit of oil,
along with sliced onions, some celery and carrots, fresh garlic, and allow to saute for a few minutes. Remove those temporarily to sear the meat. I go just a minute or two on each side, until lightly browned. If you prefer to make this
recipe in a slow cooker, you totally can. Just skip this and the
veggies and throw it all in, but I do think the saute
and sear at the beginning adds a lot of flavor.
While it's searing, I mix up some broth, balsamic vinegar,
worcestershire, worcestershire, worcestershire,
worcestershire (laughs) sauce, and Dijon mustard. One the meat is seared, I remove it and add that broth
mixture, de-glazing the pan and whisking to get the goodness
on the bottom integrated for added flavor. Then, the meat goes back into the pan, making sure half of it
is covered with liquid. Here, you can add a bit
more broth if needed. Put those vegetables back on top, but I am also adding petite
potatoes to my pot roast, which I just tossed with
oil, salt, and pepper before adding to the dutch oven. I am also topping it all
with some fresh thyme and rosemary sprigs. Now, I just cover it up,
and into the oven it goes, low and slow, at 275 degrees Fahrenheit for four to five hours. The dutch oven keeps all of
the work in this one pot, which makes it so much simpler.
Once the meat is falling
apart and tender, it's ready. The thing about chuck roast, is you really have to let
it cook for a long time to get the flavor, and
let the meat break down. It just doesn't work as
well in a pressure cooker. Pot roast has been one
of my favorite meals since I was a little kid. It was, and still is,
one of my favorite ways to eat vegetables. Those sweet carrots paired
with the savory meat, potatoes, and herbs is
just mouth-watering. And what better to enjoy it with than a San Pellegrino Essenza
dark morello cherry and pomegranate water? Its tang and fruit-flavored notes pair well with rich, flavorful
dishes, just like this.
Well, which one pan or pot
dinner was your favorite? Which San Pellegrino Essenza flavor are you most excited to try? Let me know in the comments below. All of the San Pellegrino
Essenza beverages are available at Walmart and walmart.com, and I definitely hope
you'll give them a try. They're great for any time of day, perfect for outdoor gatherings, and they really do enhance your meal, rather than take away from it. Thanks so much to San Pellegrino for teaming up with me
to make these recipes and this video possible. I will see you next week. And remember, it's all a
matter of mind over munch. (upbeat music).