Hello everyone It's good to see you <3 Welcome back to my channel As I said in the previous video start from the next video I will make videos to share and guide you to the recipes that suitable for those who are on the keto diet Today, in this first recipe video I will guide you to make a very simple dish Maybe some of you already know how to make this dish If you don't know how to make this dish please watch to the end of this video I will guide you how to make Keto Fried Rice Flour Cake (Fried Tofu With Eggs) Let's get started !!! First, I will prepare the ingredients This is tofu – the main ingredient You can buy it from the supermarket or tofu stall at the market However, if you can buy this type of tofu, then frying it will be very similar to fried flour 2 eggs Next is scallions. I will use half of this scallions to make a scallion oil. Then, I will use the remaining to beat the eggs Because I like to eat chinese cabbage, I use it to replace papaya salad and pickles You can use this dish with papaya salad and pickles to eat in the traditional way I use 100gram of tofu You should slice the tofu into thin pieces.
It will be more like real fried flour Please pay attention to slice tofu into thin pieces like that I will make a scallion oil Add olive oil Once the olive oil has boiled, I will add the oil to the scallions This is the step of frying tofu When the oil gets a little hot, I'll put the tofu into the pan Fry until tofu becomes crispy Then put the tofu on a plate Making dipping sauce is an important step to create the "soul" of this dish I use 1/2 tsp of stevia sweetener 1 tsp of apple cider vinegar 2 tsp of soy sauce 1/2 tsp of oyster sauce 6 tsp of warm water Stir the sauce You can adjust the spice as you like I will beat the eggs with scallions You can put eggs directly to fry with tofu I will stir fry the chinese cabbage Chinese cabbage have been chopped into short stalks Add a pinch of minced garlic Let's start to stir fry the chinese cabbage! Put the fried tofu pieces in the pan At this step, you should not fry the tofu and make it too crispy.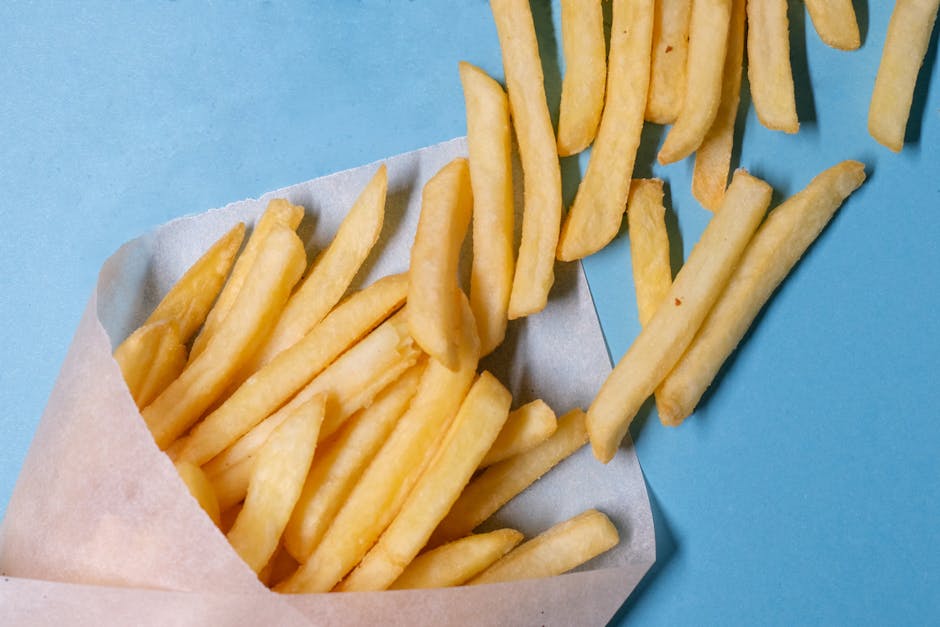 It will be burnt Add the eggs to fry with tofu Use a lid to cover the pan about 30 seconds, the eggs will cook evenly Remember to keep the fire low The dish is finished. It's time to eat mlem mlem :)) Hello everyone. I'm back!!! This is my Fried Tofu With Eggs How do you feel? Does it look like the real fried rice flour cake? Now I'm going to eat this and share my feelings I just added some hot sauce to the dipping sauce It makes the dipping sauce more delicious I have a habit of dipping each piece of rice flour cake into the sauce I don't like to pour all the sauce on the plate I will try a first piece The thick piece of egg makes it hard for me to cut the piece of tofu Does everyone see it tastes good? Please remember to slice tofu into a thin piece Let's eat a piece of Chinese cabbage Eating this dish, I could smell the typical soy flavor I appreciate this dish like about 70% compared with the real fried rice flour cake But I feel satisfied because I'm eating weight loss and this dish makes me less crave eat fried rice flour cake This dish tastes better with the scallion oil I'm addicted to eating Chinese cabbage However, I can't eat papaya salad.
I don't know why? When I was little, I always asked my mother to eat papaya salad for me Sometimes I saw other people eat papaya salad so delicious I tried it Then I thought that maybe it didn't suit me I see some stalls selling fried rice flour cake dough on the food street they still use Chinese cabbage to eat with this dish Since then I have the idea of making keto fried flour cake like that So yummyyyyyyyyyyy!!! Because this is the first recipe video, I decide to make a very simple dish Maybe I'll make something more complicated in the next videos What is the recipe that you want to know? Please comment below I will research and try to make that dish to guide you I would like to repeat once more Please remember to slice tofu into a thin piece The thinner you slice, the more delicious dish A moment ago, I used 100 gram of tofu but I didn't fry them all Because the pan is too small and I also see too much tofu I just need to eat a few pieces Because I have added 2 eggs This afternoon, I also eat other foods Therefore, eating too much tofu, the body will absorb the excess protein It's not good for people who are on a keto diet Having hot sauce on the dish will stimulate the taste With this dipping sauce recipe, you can apply to eat with other stir-fried vegetables If you have the time, make some crackling that will taste better I would like to end the video here If you guys are on the keto diet like me you don't know what to eat everyday Please click the subscribe button and the notification bell for my channel I will try to make more keto recipe videos When I followed the keto method, I realized I had a great passion for cooking However, some people still worry about the daily meals when they eat on keto diet I had the idea to establish this youtube channel to motivate everyone to lose weight with me Goodbye everyone!!! See you guys in the next videos!!!