(upbeat music) – Hey, Munches, welcome to the channel! If you're new, or if you've
been with me for a while, I'm Alyssia. All month long we are
focusing on meal prep, and today I have got a
Keto meal plan for the week to give anyone looking for
some lower-carb options some inspiration and ideas. Keto requires a lot of intention,
and planning as a must. Meal prep in some way is
key to sustainability, but it doesn't have to
be as time intensive as you might think, and today I'm gonna show
you some ways to simplify. Today's video was made
possible by Thrive Market! They have become my
favorite online marketplace not only because their
healthy products are offered 25 to 50% below traditional retail prices, but also because they have
so many unique healthy finds! They really are on a mission
to make healthy living easy, and affordable for everyone. You'll see some of my
favorite products today, and I have an offer for you to get an extra 25% off
of your first purchase, and a free 30-day trial. The link to get that deal is
in the description box below.
I'm sharing a Keto meal prep that covers breakfast, lunch,
and dinner for one person for four week days. I think that part of what
makes meal prep sustainable is not overdoing it. So, if you make more food than you eat, you waste the food, you waste money, not to mention you waste
time and energy prepping, and it's frustrating. So instead, if I anticipate one week day where I can, you know,
get lunch or dinner out, I feel more encouraged to
stick with what I've prepped for the week. For breakfast, I barely
have to prep at all for this Mocha-Nut Smoothie. (upbeat music) It starts with coconut milk. Thrive Market's is great
quality and ethically sourced, and literally half the
price of my grocery store. For the shake, I like to freeze the coconut
milk in an ice cube tray, and use that instead of regular ice cubes. This adds creaminess
rather than icy wateriness. The shake also uses Garden
of Life Keto Meal Shake in chocolate flavor, which
I got on Thrive Market, and they actually offer
it at a lower price than the Garden of Life website.
This shake is not a protein shake, although it does include protein. It's really designed for
a high-fat, low-carb diet containing 70% fat, 23% protein,
and only 7% carbohydrates. It is perfect for busy mornings when I don't have time to cook, and I wanna make sure that I'm getting a solid fat to carb ratio to keep me in ketosis, or to just be carb conscious in general. So, the chocolate
contributes to the mocha, but of course, that also
means we need coffee. Thrive Market's coffee
beans are so affordable, they're organic and ethically sourced. The French Roast blend
I like is from Peru. It's great hot, but I what I like to do is save the leftover from
my brewed pot during the day and use it in a cold shake.
Okay, so to make the shake, I simply blend those
coconut milk ice cubes, cold coffee, a scoop of
the chocolate Keto Meal, and a bit of cashew butter. I also have to take a second to brag about Thrive Market's cashew butter. So, their cashew butter
has been my favorite, in terms of taste, for a long time, and it is lower in price, which is nice because cashew butter can be expensive. But, they recently started
selling it in these pouches. Oh my gosh, brilliant! Why doesn't everyone do this? When nut butter is clean, and without hydrogenated
oils and filler ingredients, it tends to separate, and mixing it up in the
jar can be a headache, not to mention an arm workout.
But, packaging it in these
pouches makes it so easy to knead and integrate rather than stirring
and stirring endlessly. Genius, seriously. The shake only needs
those four ingredients, but it is so satisfying! The mocha flavor is obvious. Coffee and chocolate both can't be missed, and the coconut milk and cashew butter help make it rich and satisfying. I get my coffee and my fat in, but as a satisfying and delicious shake rather than hot coffee. It's a nice change. So, breakfast is easy to whip the day of with minimal preparation at
the beginning of the week. If you're strictly a hot coffee person, or if you want a hot coffee and the shake, Thrive Market also offers options like this Keto Coffee Creamer which is coconut milk-powder based, and easy to mix in with
MCT oil already in the mix.
Also, if you do wanna learn
more about Keto and ketosis, I have a couple of videos that
I'll link in the description that do some explaining. Next, lunch! It is about as easy as can
be, too, a Kale Cobb Salad. Now, I was never a salad person, but a few months ago I went on a retreat where I ate salad every day for 10 days, and I realized that if you do it right, a salad can actually be super tasty. I am starting with kale. Feel free to buy larger
bunches and save a buck. It is easy to chop off the
stem and cut into pieces, but I bought mine washed and ready to simplify my meal prep.
Kale will last you a week for sure, longer than many other greens, so it is great for prepping in advance. Prep your other ingredients. I use rotisserie chicken, which I pulled off the
chicken already cooked. This is one of my favorite ways to use protein for meal prep
because it's already cooked, and cooking protein is typically the most time consuming part. I also cooked up some chopped bacon which takes just a couple of minutes, as well as hard-boiled eggs. (upbeat music) Cherry tomatoes. Now, if you can find smaller
ones, don't cut them in half. This is gonna help the
salad last the week. Also some blue cheese, and green onion. (upbeat music) That all gets mixed together
with a bit of salt and pepper. I also have avocados on hand, but I don't add them until the day that I'm going to eat the salad.
For a dressing, most people prefer either a ranch or a
vinegarette for Cobb salad. I am making the best of both by using Tessemae's Ranch Vinaigrette. This is one thing I love
about Thrive Market. They have so many dressings
and sauces and marinades that are healthy. It's hard to find healthy
dressings and sauces usually, and sure, homemade is great, but it takes more work to
find or develop recipes, and often the store-bought
ones just taste better. This particular dressing is Keto, organic, gluten-free, dairy-free, Whole30 approved. Yes, it actually has no
added sugar, and it's Vegan. And, Thrive Market makes that super clear on its product page, which I also love. It's a tasty dressing. It's lemony, citrusy, and herby. It has ranch seasonings and herb flavor without the dairy or creaminess. I store the kale in separate compartments from the rest of the salad ingredients, and individually pack the dressing so I can add it at the time of eating so all of my components
stay as fresh as possible while also being prepped in advance.
That's it! A classic Cobb, but with kale. The beautiful thing about a Cobb salad is that it's already higher in fat and lower in carbs typically
if the dressing is right, so you don't really need
to make many compromises with the traditional
Cobb to enjoy it on Keto. You still get the crunchy textures, the richness from the avocado,
the saltiness from the bacon, the sweetness from the tomato, and the bite of the blue cheese. It's definitely a win! The last meal of the day, dinner. This month I have been sharing ways to keep dinner versatile with my 3-2-1 Meal Prep dinner system. Pretty much, you start
with three ingredients to inspire you, a protein,
a vegetable, and a carb for a well-balanced meal, and then you use those three
ingredients two different ways so that you can have some
variety in you dinners, and you don't have to eat
the same thing everyday.
The entire prep for dinner
should take less than one hour, and today it takes way less. Our three ingredients today are chicken thighs for our protein, broccoli for our veggie, and since this is a Keto meal prep, our carb is really a carb
substitute, shiritaki noodles. Shiritaki noodles are
gluten-free, grain-free, soy-free, and vegan made from the konjac yam. These are only 10 calories per serving, and they can be appropriate for Keto, but also for anyone who may be looking for a pasta substitute. Thrive Market has their own
brand of shirataki noodles in different pasta shape varieties like angel hair and fettuccine, and they are literally half the price of everywhere else I've seen. They're actually ready
to eat out of the bag, but I'm going to show you how
to make them taste the best in two different meals, a Thai Curry Chicken and Noodles, and a Chicken Fettuccine Alfredo.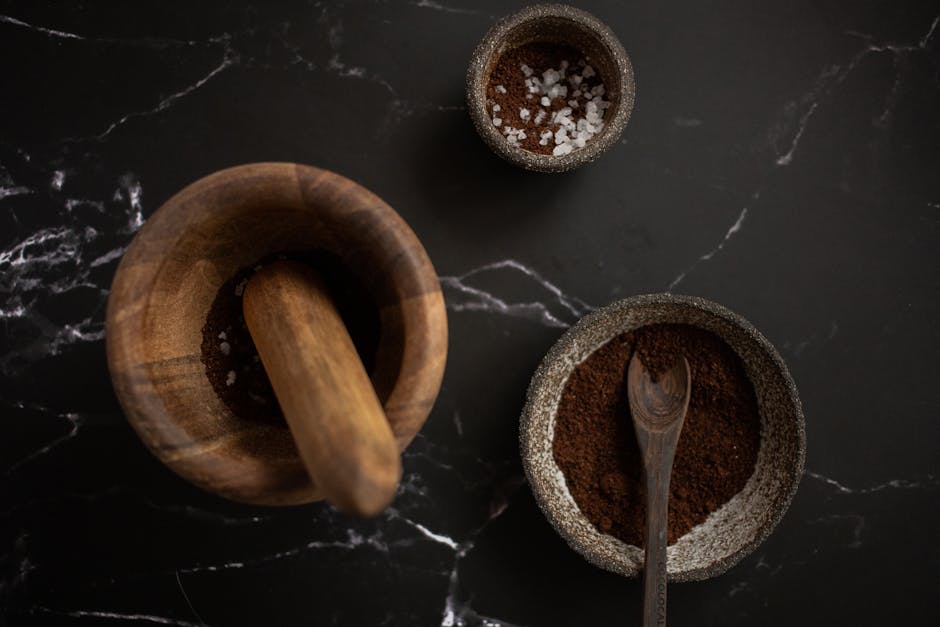 I recommend storing the sauce
and other components together, but not adding the noodles
until the day of eating in order to keep them fresh
and prevent from getting gummy. But, you can prep the
noodles on meal-prep day, and store them on their own so that you cut down on
a step during the week. My preferred way to prep these noodles is to drain and rinse them
thoroughly in cold water.
Warning! Shiritake noodles, in
any form and any brand, are stinky out of the package, but rinsing them gets rid of that. For the fettuccine, I decided
to try the regular kind, but also the spinach, why not? After draining, add a bit
of cooking fat of choice to a saucepan. I used this Duck Fat which
I got from Thrive Market. What a cool ingredient. It is so rich and flavorful. I love finding these items
to test and experiment with, but you can use any oil or
fat you prefer, of course. Add the noodles, and cook
for about five minutes tossing with some tongs. Now, the goal is to get as
much of the liquid evaporated from the noodles as possible so that they're not slimy at all.
Store the noodles until you're ready to enjoy during the week. I did the same with the
angel hair shiratake noodles for the second dish to give
a little bit more variety. Separately, I heat some Thrive
Market Ghee on the stove, followed by onion. Once tender, add chopped chicken thighs. Cook completely, tossing as
needed, and allowing to brown. Remove the chicken, and set aside.
You can add a bit more fat if needed, and then cook your broccoli. I chopped the florets
small for these recipes. Cook over a medium heat, and
steam with the lid covered. Then divide the broccoli into two pans, and divide the cooked
chicken evenly into each. Now, we can add the sauces. To keep it simple, I took
advantage, once again, of all of Thrive Market's sauce options. I love how you can search
by dietary preferences and health values. So, Paleo, gluten-free,
vegan, Keto, and more. You can actually shop over 80 qualities. They have so many low-carb
and clean choices, it's like I can experiment
with something new every time. With this order, I went for Yai's Thai
Yellow Thai Coconut Curry. Simple ingredients, it's actually Whole30, Keto, glute-free, Paleo, and vegan.
For the second dish, I tried a Primal Kitchen's
non-dairy Garlic Alfredo Sauce. Very clean as well. The base is actually cashew butter. It's hard to do Alfredo without dairy, but this is pretty good. I like the garlic, it was a bit lemony, and I wanted more of a cheesy flavor, so I thinned it out with bone broth, a clean option from Thrive
Market, one of their many broths, and then I also added some
nutritional yeast, yum! If you needed this recipe
completely plant-based, you could use any broth, it doesn't have to be
bone broth, of course. I took each mixture of broccoli
and chicken on the stove, and added the sauce.
The coconut Thai curry to one, and the dairy-free Alfredo to the other. I stored those for the week
separate from my noodles, and my meal prep is done in no time! When I want dinner, I simply heat up the noodles and the sauce over the stove or in the microwave, season it with salt if
needed, and it's ready to go. It is so cool how
different these dinners are even though they used the
same main ingredients. And it's all so simple
thanks to the sauces. The coconut Thai curry is
flavorful without being spicy. Honestly, I could throw
this sauce on anything for a quick week-night
dinner, and be happy with it. It's totally a win. The Alfredo was satisfying and comforting. The fettuccine shaped
noodles were a nice addition to complete the dish, and it's crazy that these
contain zero grams of net carbs. Nuts! And, that is my meal prep. Pretty much anytime I order
from Thrive Market now, I also get the raw macadamia
nuts, I'm obsessed! They're more affordable
than from my grocery store, and they actually taste so much better.
They're my favorite low-carb snack because they keep me satisfied, as do all of these easy meals. It's minimal prepping over all, but it really sets me up for the week, and offers variety and sustainability too. I hope you can find some
new ideas and inspiration for your own journey. My link in the description will give you an additional 25% off your Thrive Market order. So, that's 25% off on top
of the already low prices, plus a 30-day free trial, and Thrive Market offers free shipping on all orders over $49. I hope that you'll take a minute to browse because it is so fun.
If you're already a Thrive Market member, remember that they offer a daily deal, so that's discounts and
gifts every single day that can be found on the
Thrive Market homepage when you're signed in. Super cool. I will link some of my
low-carb and Keto videos in the description if you're
looking for more inspiration. I'll be back all month long
with more meal prep ideas, so I'll see you next week, and remember, it's all a matter of Mind Over Munch.
(upbeat music).