You guys are the CHEESE knees! It's always BUTTER when we're together! Aw, you guys are BACON me blush. We're fat, but we're the GOOD fat! Woah, bro. That's an avoca-don't! I was only yolk-ing… Ha ha ha ha ha. Ahhhhh! Hey munchies! Welcome if you're new,
I'm Alyssia and today, after MANY requests, I am sharing
my first keto meal prep, which is also paleo and of course low carb. If you don't know about a ketogenic lifestyle, I encourage you to check out the video I did
a few weeks ago that breaks it down along with some other
common diet lifestyles that we hear about these days. If you are not specifically on a low carb
lifestyle, you can still incorporate these recipes, remember, you can always modify and find inspiration, and that's the goal here rather than specific
meal plans. PLUS, remember that we're all different— different people need different amounts of
fats, proteins and carbs whether they follow a ketogenic lifestyle
or not, because everyone has a different carb tolerance
so you will have to adjust as needed, but I wanted to share some fun low carb recipes since it is a hot topic and highly requested
lately.
For breakfast, I'm making some bacon cheddar
egg cups. First I cook up some nitrate free bacon—enjoy
the smell and listen to that sizz! Give that a chop, and then whisk together
some eggs, almond milk, and salt and pep. To the muffin tin, I add my toppings of choice, which are my mushrooms, tomatoes, zucchini,
and chopped bacon. Then I distribute the egg mixture into the
compartments, about ¼ cup or a large ice cream scoop each,
and top it off with cheese. Bake until beginning to brown on top and set
through. Enjoy immediately, or allow to cool and refrigerate,
OR freeze! You can reheat these in the microwave, and
they're also tasty cold! Perfect for meal prepping and making more
batches at a time for later. You can enjoy one or two of these with a "bulletproof"
coffee, or skip the coffee and enjoy a few extra!
It is up to you! Check out my Facebook page for a bulletproof
coffee recipe that I really like! For lunch, I'm making a beef and broccoli
bowl with cauliflower rice. Start with your fat of choice: coconut oil,
grass fed butter, or ghee! Ghee is clarified butter without any lactose
or casein so it's great for people who are sensitive
to those, and it's also nutritionally rich like coconut
oil.
It has a deep, rich and nutty flavor. I add garlic and ginger paste to the melted
ghee and allow that to become fragrant, before adding my beef. I cook that through, and then add in my veggies: cauliflower rice
and broccoli florets. Once the broccoli is bright and vibrant, and
cooked to your liking, add your sauce ingredients: coconut aminos
or soy sauce, sesame oil, salt & pep, and red pepper flakes for a kick,
if you want it. Coat completely and season to taste.
You can stop here and refrigerate or freeze,
so it's another great bulk recipe, but when you're ready to serve, I like to top it off with sliced avocado,
sesame seeds, and chopped green onions! If you're on a low carb diet and missing
rice, cauliflower rice is a GREAT mental trick and
you won't even miss the rice in this bowl. It's delicious and nutritious! Thumbs up
for substitutions! For dinner, I'll need some mayonnaise for
my dish.
There are different approaches to a high fat
diet—some people just go by macros, but I think of a ketogenic diet as a WHOLE
FOODS diet. A lot of the oils used in mayonnaise can be
inflammatory and processed, so I'm making my own olive oil based mayo. In a deep measuring cup I add egg yolks, apple
cider vinegar, lemon juice, Dijon mustard, olive oil (a lighter olive oil, NOT extra
virgin) and sprinkle with salt and pep. Allow to sit for a minute or two and settle, and then begin pulsing with an immersion blender
on a low setting. Continue to pulse until it starts to become
thick and creamy at the bottom, and then allow the blender to follow the measuring
cup up and down to emulsify and integrate completely. Place in a jar and store in the fridge for
up to a week! This mayo is really a great option for anyone
wanting a cleaner mayonnaise, whether you follow a keto lifestyle or not. If you're enjoying these recipes and tips, be sure to subscribe so you don't miss any
content! Hit that bell to be notified each week! Go ahead, hit it! Come on! You can do it! So how am I using this in my meal prep? Well, first I'm going to turn this into a
WASABI mayo by whisking in some wasabi paste.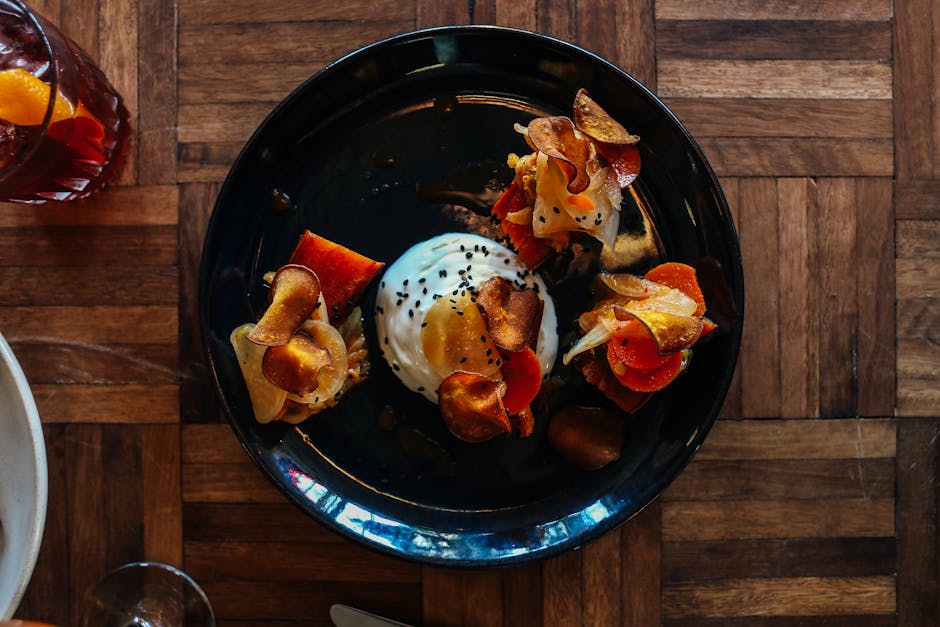 This is optional but adds a lot of flavor, and then I'm going to coat a piece of wild
caught salmon for dinner in the mayo. I add that salmon piece to a panini press
and cook through to my liking! That wasabi mayo adds SO much flavor! The beauty of this meal is it's a fresh
cooked meal every day. You can keep your salmon in the fridge or
freezer if you're worried that it won't last, because usually fish only makes it a few days
in the fridge, just thaw it out the night before using in
the fridge. You already have your mayo ready to go so
it's super easy. I like to serve that with a side salad so
I'm jarring up some of my favorite greens, as well as some tomatoes, and sliced mushrooms.
This way it's all ready to go each night. I've also made a zesty cilantro lime dressing
to top it off. I simply add jalapeño, seeded if you don't
want it spicy, garlic, lime juice, cilantro, olive oil, and
salt to a blender and let it rip until it's smooth.
You could also add avocado to this dressing, but it may not make it the whole week in the
fridge. It's so flavorful and makes a boring salad
fun. I top the salad off with avocado and some
of my favorite EVER Trader Joe's Everything but the bagel seasoning
(this is NOT sponsored!) and I serve that with my salmon for a delicious
dinner with a great ratio of fat, protein and carbs
for a ketogenic lifestyle, or just a healthy whole foods meal in general! As snacks for the week, I portion out my favorite
nuts, which are macadamia, pecans and PILI nuts! If you've never heard of Pili nuts, they
are one of the most keto-friendly nuts because they have the highest oil content
and lowest carbs of any nut! Only 1 gram of carbohydrates and it's fiber, and 24 grams of fat per serving. They are a great source of magnesium, vitamin
B1 and manganese. They are significantly more expensive than
any other nut, so I don't buy them regularly, but it's a pretty neat keto-friendly food
that I wanted to share with you guys.
I also make sure to have some olives, full
fat cheese, and lower carbohydrate fruits like berries
on hand for snacks. One beautiful thing about a ketogenic diet
is you don't really get cravings and you are generally full—BUT we are human and sometimes we just FEEL like eating a sweet
treat, so for that, we can make fat bombs! These
are my maple nut fudgy fat bombs. First I make a nut butter with macadamia nuts,
pecans, cinnamon, and maple extract in a food processor. This is delicious on it's own, but for the treat I'm melting that down
over the stove with coconut oil and erythritol. Coconut oil has TONS of nutritional benefits
as is, but the fact that coconut oil contains medium
chain fatty acids (or MCTs) as opposed to LONG chain fatty acids means
the fat is used as energy, rather than circulating in the bloodstream. Since the crux of a ketogenic diet is using
FAT as fuel instead of CARBOHYDRATES, coconut oil obviously becomes a principal
ingredient for the lifestyle, because of those MCTs. I can then divide that mixture into mini muffin
cups lined with silicone liners, and top them off with chopped pecans and macadamia
nuts.
Freeze until firm and you have those ready
to go when your human craving or desire hits! I keep them in the freezer. And that is my a ketogenic and paleo friendly
meal prep for the week! For tips on GENERAL effective and efficient
meal prepping you can check out my meal prep beginners guide
eBook, use the code "KETO" for 10% off any eBook
or package of your choice this week only at mindovermunch.com/ebooks. Remember, my goal with meal prep videos is
never for you to replicate them exactly— you can if it suits you, but they are here
for general inspiration, so take them and make it your own! If you aren't on a keto or paleo lifestyle,
you can adjust these recipes, or maybe this is just here for you to educate
yourselves about other lifestyles. For that type of info, again you can check
out my video from a few weeks ago which is linked below. I hope you found this useful, if you did,
please give it a thumbs up! I will see you next week, and remember, it's all a matter of Mind Over Munch!