Today we bring you a diet plan that has only healthy and tasty recipes. In addition to taking care of your tastebuds, this diet plan will also keep your calories in control, help you lose weight and also improve your overall health. If you follow this diet plan as it is, you'll be able to lose 5 kgs in 1 month only. Both males and females can follow this diet plan. We'll start the day with this weight loss water.
If you are already taking any weight loss/detox water or turmeric tea early morning, you may continue taking it. We will be making Chia Seeds water that is very effective in weight loss. Take Chia seeds of any good brand. To this, we will add honey and half a lemon. Take 1 glass of lukewarm water. Add 1 spoon of Chia seeds and keep it for 10 minutes. Once the seeds swell, add half a lemon. Then add 1 spoon of honey and mix it well. This Chia Seeds weight loss drink is ready. Chia seeds are loaded with fiber thus helping in quick weight loss. They also keep you fuller for longer. They also provide your body with essential Omega-3 fatty acids. After 2 hours, you can have any tea of your choice.
Try not to add any sugar and use only low fat milk. In addition, you may take 2 Marie biscuits, roasted chanas or 5 soaked almonds. For breakfast, we'll prepare a very tasty chilla. And here, our main ingredient is Oats. Oats is also a fiber rich food and provides your body with various important nutrients. Ingredients: 1 Bowl Oats, 2 Spoons Wheat Flour, 1 bowl of chopped Spinach, 1 grated carrot, 4-5 cloves of garlic and 1 inch ginger, 1 green chilly and in spices, 1 spoon each of salt, red pepper and coriander powder. Now crush these oats. I am using this chopper. You may use a mixer as well. Now take these crushed oats in a bowl and add all the ingredients to it. Add water and mix it well. We have taken spinach and carrots for this recipe, you may take any vegetable of your choice like capsicums, onions, tomatoes or even bottle gourd. It's very easy to prepare and delicious to eat! Now take a non stick pan. Spread oil on the pan with the help of a brush. Try using very less oil for this recipe. Now take small portions of this mixture and make chillas.
Turn the side when it turns light brown in color. The chilla is ready now. Serve these hot chillas with homemade green chutney. We'll share the recipe of this green chutney too but before that, let's see what to have alongwith these chillas. With these chillas, we will take Green Tea. Green Tea is rich in antioxidants and also helps in weight loss if you take it the right way, regularly. If you want Green Tea's detailed recipe, the video link is given in the description box below. So if you take 2 Oats Chillas and have it with 1 cup of Green Tea, it makes for your complete breakfast. After 2 hours of breakfast, have some fresh fruits. Have any fruit except bananas. Have any seasonal fruit like watermelon, musk melon, papaya, apple, pineapple etc. You may even take them in the form of juices or smoothies. If you want recipes for fruit juices or smoothies, the video links are given in the description box below. Before having your lunch and dinner, have a bowl of fresh salad.
In salads you may take cucumbers, tomatoes, radish, spring onions, cabbage etc. Salads provide fiber to your body and also aids in digestion. For lunch, we will make delicious vegetable rotis. Actually it's a kind of vegetable paratha only but because we are making it in a healthy way and not using any oil or ghee, we'll call it a vegetable roti only. Ingredients: 1 bowl of wheat flour, 1 grated carrot, 1 grated capsium, 1 bowl of grated cauliflower, 1 finely chopped onion, 3-4 chopped garlic cloves, 1 chopped green chilly and in spices, 1 spoon each of salt, red pepper and coriander powder. Now add water and knead the dough. Do not worry if you don't have all these vegetables. Whichever veggies you have in your fridge, you can add them. Our dough is ready. Make lemon size balls and roll it one by one to make rotis. Now take a non stick pan. You may even use your regular tawa but if you take a good quality non stick pan, you won't need to add a single drop of oil.
As you can see we haven't used any ghee or oil for this roti. Turn the roti when it's light brown in color. Our vegetable roti is ready. You may serve it with curd/yogurt and green chutney. You may take 1 to 2 rotis in 1 meal. In the evening, try to replace your regular tea with fresh fruit juices or coconut water. Coconut water is an excellent drink for weight loss as it has very less calories and is nutrient packed. Similarly, you may also take detox waters.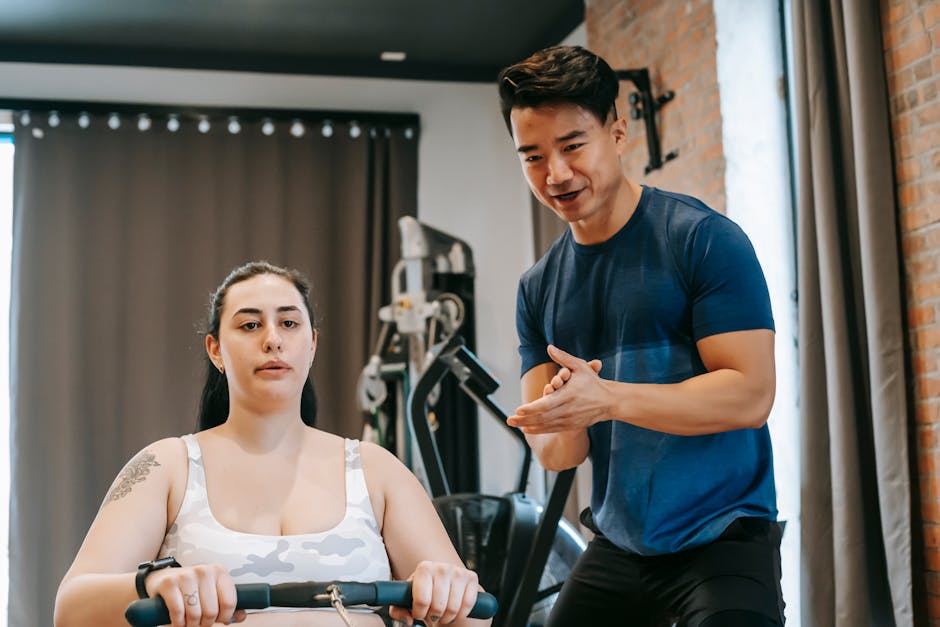 Today, we'll prepare a tasty detox water with Mango as it's very much in season. For this, we need only half a ripe mango and few Mint Leaves. Now take a glass or a mason jar and put these mango slices and mint leaves into it. Now add water and keep it for 1-2 hours. After 2 hours, enjoy this fruit infused water. You can make detox waters with various fruits. Video link of detox waters is given in description box below. Throughout the day, have as much water as you can. Be it plain water or fruits infused detox water – have it whichever way you like but do have it in good quantity so that it keeps you hyderated and also help flush out toxins from your body. Do have your dinner between 7 to 8 pm. Before having your dinner, have a bowl of salad. For dinner, we'll make an interesting recipe with lots of vegetables, lentil and rice. Always use a pressure cooker when it comes to cooking dal and rice as it's quick and easy.
Add 1 spoon of olive oil. Add 1 spoon of cumin seeds. Pinch of asafoetida 1 spoon of mustard seeds 1 spoon of chopped garlic 1 spoon of grated ginger 1 chopped green chilly 1 chopped onion 1 chopped tomato You may take 1 or more than 1 dal/lentils. You can make it with white rice / brown rice / daliya. Add 4 bowls of water. Add 1 spoon of salt Half a spoon of red chilly powder Half a spoon of turmeric powder and 1 spoon of coriander powder Now close the lid of the pressure cooker After 4 whistles, turn the flame to slow. After 2 minutes, switch off the gas. Don't open the lid for the next 10 minutes.
Open the lid after 10 minutes. Our vegetable khichdi is ready. You can have it as it is or add water if need be. If you add water, adjust salt accordingly. Serve it with curd, green chutney and papad. If you want it's detailed recipe, then check out the video link given in the description box below. If you feel hungry at night, you may take a glass of milk.
This meal is optional. You may even take green tea. It burns fat even while you are asleep. But make sure you have it just half an hour before you sleep. As you can see, we have included lots of vegetables and fruits in this diet plan. You need to take exactly this quantity everyday, be it in any form. You can take different veggies everyday. In breakfast, you may take vegetable oats, daliya, chilla, upma or sandwiches. You can add good amount of vegetables to all these dishes. Similarly, for lunch, you may take vegetable roti everyday and add different vegetables everyday.
You may even take chapati, vegetable and dal for lunch but make sure that you use very less oil and spices. Likewise for dinner, you may take vegetable soup, vegetable daliya or even vegetable khichdi. Green Chutney Ingredients: 1 bowl of mint leaves, 1 bowl of coriander leaves/cilantro, 1 onion, 1 tomato, 4-5 cloves of garlic and 1 inch ginger, 2-3 green chillies, 1 lemon and salt.
Blend all the ingredients except lemon. You may add water if need be. Store this green chutney in a glass or a ceramic bowl. Now add lemon juice. This chutney is ready. You can store it in your refrigerator. If you liked this video, do tell us in the comments below. Thanks for watching! .