Hey Munchie friends and welcome if you're new. We are continuing our budget meal series. You've seen one dollar dinners and breakfasts and today we are making my one dollar lunches. Now remember, these meals are all one dollar per serving calculated out using the most affordable options out there. So feel free to adjust and use the quality of ingredients that you prefer. These recipes are just here as a guideline to show that healthy can be affordable. Let's start with my creamy quesadilla.
For this recipe you will need: a tortilla, chickpeas, avocado, kale or spinach but kale is actually one of the more affordable nutritious greens, and a bit of shredded cheese. In a small mixing bowl add in your chickpeas and avocado and mash them together. This mash is going to be much easier to spread on our quesadilla. Pretty much we're saving money by mashing the chickpeas rather than using hummus. Season to taste with a bit of salt.
Spread your avocado chickpea mixture on a tortilla like so and place on some kale leaves and shredded cheese. Because of the creamy avocado and chickpea mixture you don't need much cheese at all just enough to seal it together and if you're vegan or dairy-free you could honestly just leave it out. Fold in half and transfer to a large sprayed pan over medium heat. Allow to cook until the cheese is melted and the tortilla turns a nice golden brown flipping halfway through.
If you want to take this on-the-go for lunch at school or work, you can! It does not need to be warm to enjoy it. The key is to allow your quesadilla to cool before cutting it and transferring to your storage container. If you wait for it to cool it will not get soggy. This quesadilla is such a nice flavor twist and at only $0.87 a serving I am certainly not going to complain. Next we're going to make my vegetarian taco salad in a jar. For this recipe you will need: black beans, taco seasoning, shredded cheese, canned tomatoes, lettuce and it's generally cheaper to buy the full romaine hearts and chop them yourself, and salsa. Spray down a pan over medium heat and add in your cooked beans, tomatoes, and taco seasoning. Mix to combine. When it comes to taco seasoning it is cheaper to make your own. I do have a homemade recipe in my meal prep ebook if you want to check that out or you could use the pre-made packs but they aren't as cheap as assembling the spices on your own.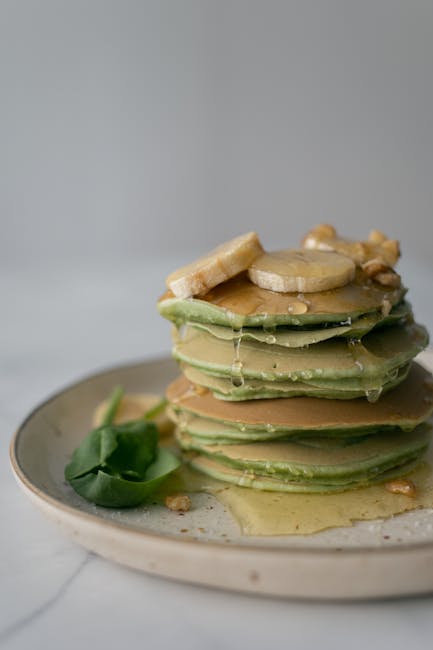 If you want to check out my ebook you can use the code "LUNCH" at checkout for ten percent off any ebook or package deal of your choice. Set aside the heated mixture and allow to cool. Grab a storage container, I am using a mason jar and this handy-dandy funnel which I will link below and into the jar layer in your salsa, your tomato bean mixture, and shredded cheese. Seal it on up and make sure to jar your lettuce on the side so it doesn't get soggy or if you choose to use a larger jar you could just add the lettuce last on top of everything else. When you're ready to eat just dump the lettuce out and put the taco mix on top. Easy-peasy. Remember you could always add more protein by adding chicken or whatever you prefer or if you want a vegan taco salad simply omit the cheese. Lastly we are going to make my turkey pumpkin meatballs because it is the time of the pumpkins.
For this recipe you will need: ground meat of your choice getting this on sale and freezing it is your best bet to stay affordable, canned pumpkin or you could use sweet potato but right now you can get canned pumpkin for pretty darn cheap at least in the US, an egg, onions, carrot, bacon, garlic powder, parsley, and salt and pep. Add all of your ingredients to a large mixing bowl and mix well to combine.
Spray down a cookie scoop like so and scoop out some of your meat mixture. Spoon the mixture into your hands and roll it out into the perfect little ball. Repeat. Spray down a glass baking dish and add your meatballs in until full. Bake in the oven preheated to 400 degrees Fahrenheit for 20 – 22 minutes and voila perfect meatballs. I'm serving with a bit of rice and basic yogurt dipping sauce which I included the recipe for in the PDF in the description box below with all of the other recipes and the great thing about this lunch once again is it can be eaten warm or cold. So it's perfect for on-the-go. The pumpkin and carrot in these meatballs keep them super moist. I hope you enjoyed these one dollar on the go lunch ideas. I think we could manage a one-dollar deserts episode in this series so if you want to see that and if you have enjoyed this series so far please give this video a thumbs up. Remember you can find my ebooks at mindovermunch.com/ebooks. All of the recipes I shared today are in the PDF in the description box so please don't ask in the comments because that is so annoying, but please do let me know in the comments which of these recipes I shared today that you are most excited to try and if you do try them out don't forget to tag me on social.
Thanks so much from liking this video and subscribing. I will see you next week and remember it's all a matter of Mind Over Munch..