(upbeat guitar music) – Hi everyone, if you're
new to my channel, welcome. I am Alyssa, and I am very
excited to have you here today because we are making no bake desserts. I don't know about you, but I
absolutely love sweet treats, especially when they're healthy. But what I don't love
is turning on my oven, heating up my apartment
when it is 95 degrees out. So instead, we are going to
make healthy no bake versions of some of our favorite treats. And I'm really excited to
be joined by Thrive Market in today's video. If you aren't familiar with Thrive, it is an online grocery retailer where I personally buy almost
all of my non-perishables. So, I am using a bunch of the products that I get on Thrive in today's video.
But if you're interested
in checking out Thrive, I highly recommend it, I
have a special offer for you. You can click the link in
the description box below and get 25% off your first
order, free shipping, and you're gonna get a free 30-day trial. So it's an amazing deal, and I know that you guys are
going to fall in love with it. I have been using it
for a year and a half, it is something that I
use every single month. And as you're gonna
see from today's video, they have a huge range of products, everything from the basics
like flours, beans, grains, nuts, seeds, all the way
over to natural beauty, housewares, and all that stuff. And everything is at least 25% off. So, I highly recommend
that you guys check it out, go ahead and click that link
in the description box below. And without further ado,
let's go ahead and dive into our no bake dessert recipes. First up are our Snicker banana bites. And we are going to be using Thrive Market's Medjool
dates in this recipe, and we're gonna start by
soaking them in boiling water.
And you're just gonna
wanna pit them first, then add the boiling water, and let them sit for about 15 minutes. And then we'll take the
dates out of the water, put them into a blender, and then add two tablespoons of the water that they were soaking in
into the blender as well. And you're gonna just blend this up and this will serve as our caramel. So for our bananas, we're
going to just slice those up into little rounds. And I actually recommend
using a less ripe banana than I did here, these didn't
totally freeze as you'll see. But, just slice 'em into
rounds and then transfer them unto a parchment lined baking sheet. And then we're gonna do a
layer of creamy peanut butter, and Thrive Market has a
really great peanut butter that is perfect for this,
so I'll link that below. So just add the peanut butter on top, and you're gonna use about
a teaspoon on each banana. And then we're going to
do our caramel layer, and again, it's about,
probably a 1/2 a teaspoon.
(upbeat music) And then you're gonna freeze
this for about an hour. When you're ready to do
your chocolate coating, you can melt one cup of
dark chocolate chips. And then we're just gonna dunk our frozen banana into the chocolate, and you're gonna wanna tap
off the excess chocolate, so that you have enough to
cover all of the bananas. And then you can just
transfer this little banana unto the baking sheet. Top it with some crushed
peanuts, and repeat until you have got all of your banana bites covered. And then these are gonna
go back in the freezer for another one to two
hours, preferably overnight if you wanna get the bananas super hard. And then you can enjoy them as is. These are gonna need to
be stored in the freezer so that they don't get too melty.
But these are such a fun summer treat. And they're a total crowd pleaser, kid and adult friendly alike. Our second recipe are mini
strawberry cheesecakes, and we are going to be using
the Thrive Market cashews for this recipe, this is
what the base is made out of. So we're gonna start again
by soaking the cashews, this is just gonna help them
get really blended and smooth. So you're gonna soak them in hot water for at least two hours. And then while they're soaking,
we can make the crusts.
So we're gonna make the
crust out of Medjool dates, pecans, organic cinnamon
powder, and some coconut oil. And then you're just gonna blend this up until it turns into a
really kind of sticky dough. This is the texture
that you're looking for, you should be able to squeeze
it between your fingers and it will hold its shape. We're gonna be using a mini muffin tin for these cheesecake bites. And a trick to get them to release easily is to put a little
piece of parchment paper into the well of each of the muffin tins. And this is what I'm doing here, I just laid them all down. Once that's done, we can add our crust into the bottom of each
of the muffin tins, and it's about a teaspoon per muffin tin. Then you'll just use your
hands to really press it in, you wanna make sure it's
pretty compact in there so that it stays together
when you add your filling. So, once you've got those all done, you can pop this in the freezer
while you make the filling, doesn't really matter, you don't have to.
And then for our filling,
we're going to drain and rinse the cashews and add them into a blender, along with some of these
freeze-dried organic strawberries. And I got this on Thrive, they have a bunch of different flavors, so you can check out the
other fruits they have and they will totally work in place of the strawberries
for this recipe. And we're gonna add in about
a cup of those strawberries, as well as some maple
syrup, and some coconut oil.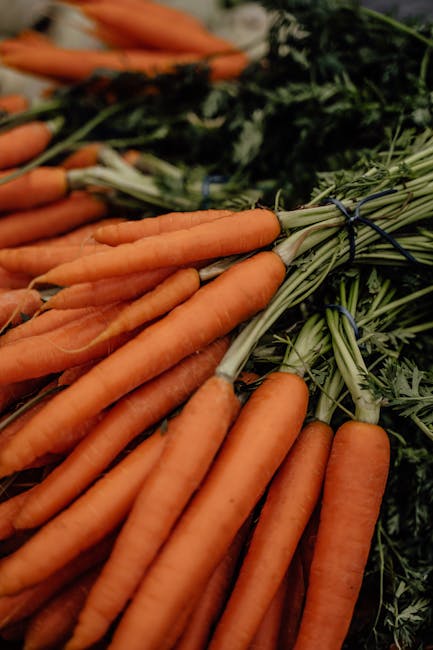 And then we're gonna blend this all up with some non-dairy milk
until it is smooth and creamy. And then we're just gonna
transfer our cheesecake filling on top of the crust, and we'll use about a
tablespoon per cheesecake. And then you can sprinkle on some of those dried
strawberries if you'd want. And then you're gonna wanna freeze this for at least six hours, but
preferably overnight if you can. That will just really help them firm up. And then when you're ready to serve, you can just pull out the little tabs and your cheesecake bites
should pop right out. And here's what they look like, aren't they the cutest little things ever? I find letting them
sit at room temperature for about five minutes
is a really great way to make them a little bit
softer and easier to bite into. But here they are, and
I'm just gonna show you what they look like on the inside. They honestly taste like
strawberry cheesecake and they are awesome. And then last, but not least, we are making chocolate crunch bars.
And again, we're gonna be using dates as the base of this recipe. So, we're gonna add about a
cup and a 1/2 of Medjool dates into our food processor
along with some walnuts. And then we'll just blend this up until it forms a crumbly,
almost sandy texture. And then you're gonna add
in your raw cacao powder, some peanut butter, and some sea salt, and blend this all together
until a dough starts to form. And you can get all of these
ingredients on Thrive Market, so I'll make sure to link them all below. And then to make them extra decadent, I add in some maple syrup,
but you totally don't have to. (upbeat music) And then for the crunch, we're adding a cup of brown rice crispies, and you're just gonna pulse those in until they are evenly incorporated throughout that brownie mixture.
Then we'll just transfer
this into a parchment lined baking pan, I used an eight by eight pan. And press it down with your hands, and make sure you really
press it down firmly, this will help them stay together. You can see that I used the bottom of a measuring cup to
really help make sure that I was getting all off the ingredients compacted in there. And then you'll just
refrigerate or freeze this for about an hour. And then we'll just remove
it and slice them up. So, I slice these like brownies, but you can slice them
into granola bar shapes, whatever shape you want it totally fine. And these are on the thinner side, but they do store really
well so you can take them as energy bars, pre-workout,
post-workout snacks.
But they are also really decadent and they taste like a brownie
with a little bit of crunch. I think you guys are
really gonna love them, and I can't wait to see you make them. (upbeat music) So I hope you enjoyed
today's video everybody. If you end up making any
of these no bake desserts, I would love to see a photo on Instagram. You can tag @simplyquinoa
or use the #simplyquinoa, that just helps me easily find your photo, let's me give you a little like and show you some love in return.
Scrolling through those hashtags and looking at the photos
that you guys upload is absolutely one of my
favorite parts of the day. So keep on sharing
because it makes me smile and it is so amazing. Other than that, I just
wanna thank you guys so much for being here today. I also want to thank our
sponsor for today's video, which is Thrive Market. If you aren't familiar with Thrive Market, again, I have left a link in
the description box below, that link will give you
25% off your first order, free shipping, as well
as a free 30-day trial. So it's a great way to test it out, and I know that you guys are
going to absolutely love it. Thank you guys so much
for tuning in today, if you haven't subscribed
to this channel already, there is a red button
right below this video that will automatically subscribe you.
And if you would like
to see some more videos, I have linked them over here. Other than that, I hope
you have a really great rest of your day, and I
will talk to you soon. Bye! (upbeat music).