Weight has always been a hot topic in Hollywood. But sometimes, a drastic drop in pounds has
nothing to do with prepping for a role, or pressure from the media — it's all about
getting healthy. These celebs went under the knife to get their
lives back on track — Star Jones On August 19, 2003, former View co-host Star
Jones found herself in the hospital, getting prepped for a gastric bypass. She revealed her internal struggle, telling
Glamour, "How had I allowed myself to get to 307 pounds?" Following her 40th birthday, Jones revealed
the toll her weight was taking on her health, saying "I couldn't breathe without sounding
winded; walk without getting tired; sleep without snoring; or take a flight without
using a seat belt extender." It was a good friend who finally encouraged
the host to make a change.
Jones said, "She knew my weight was a subject
no one dared mention, but she didn't care. I knew in my heart that her love and respect
for me were pure. I cried; I got angry — but eventually I
took the first step and walked into a doctor's office." And these days, Jones is slaying with her
new bod. Roseanne Barr Comedian Roseanne Barr has been a household
name since her '90s hit show, Roseanne. "Bacon is loaded with sodium, nitrites, grease,
and animal fat." "Breakfast!" But when in 2014, at age 61, she showed up
on the red carpet at an NBC Universal press event looking slimmer than ever, many people
could barely recognize her. Barr decided to undergo plastic surgery procedures
— including a tummy tuck and breast reduction — and a gastric bypass in 1998. In 2007, she joked, "I had my entire digestive
system removed, so I should look thinner." Barr told Closer Weekly that her success comes
down to a vegetarian diet and exercise.
The comedian also relies on a step counter
to make sure she clocks 6,500 steps every day, telling the mag, "I don't care about
anything but getting my steps and fueling myself to get my steps." Randy Jackson American Idol fans took serious notice when
judge Randy Jackson got gastric bypass surgery in 2003 after being diagnosed with type 2
diabetes. He lost a whopping 100 pounds, but admitted
that keeping his weight in check hasn't been easy. Looking back on his journey, adding in lots
of exercise and healthy eating, he told The Doctors: "I had to have major behavior modification
in every way" "And, Y'know, I just tell people: you gotta
find things that work for you." Sharon Osbourne Reality TV star, longtime manager-wife of
Ozzy Osbourne, and current co-host of The Talk, Sharon Osbourne has talked openly about
her decision to get gastric bypass surgery in 1999 — and later, reverse it. Despite losing weight, Osbourne told ET in
2014 that she felt "like such a cheat when I had that band on my stomach.
It makes you vomit the whole time. Nothing goes down because it goes out." In 2006, Osbourne had the band removed and
opted to follow the low-carb Atkins diet. With her usual candor, she admitted, "I'd
be fibbing if I said I don't cheat because I do…but I don't guilt myself out because
the next day I'll start with my Atkins breakfast sandwich and I'm right back on it." Lisa Lampanelli At 51, comedian Lisa Lampanelli underwent
gastric sleeve surgery after trying "every single thing imaginable" to lose weight, from
eating the right foods to exercise. "I even went to rehab for food addiction a
28-day program in the desert….and it was freakin' horrible." Frustrated with the lack of results, Lampanelli
revealed to Dr.
Oz that in 2012 she finally decided to get medical help. "I said, you know what? Nothing's working for me, I'm going to treat
this like the addiction that it is" By 2015, she had lost 100 pounds. But the journey was anything but easy. She said, "I always cheat with dark chocolate,
or I'm a fanatic for popcorn […] It's emotional eating, so every time something bad happens,
you just have to look yourself in the eyes and ask, 'Am I physically hungry?' Because if not, you can't eat it.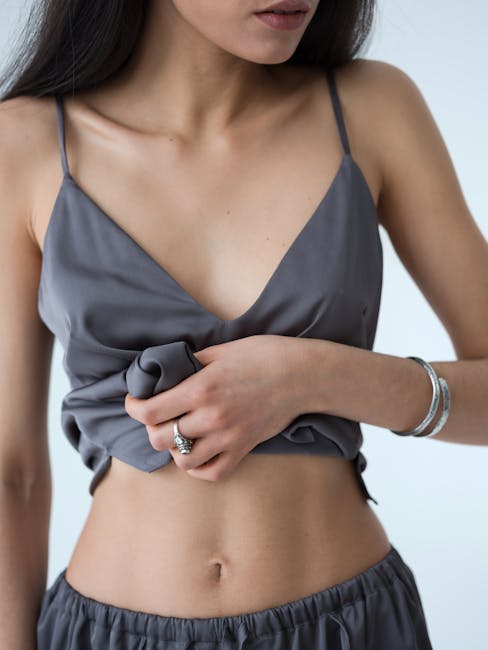 And you just have to feel the feeling." Graham Elliot Superstar chef Graham Elliot became a household
name as the judge of both MasterChef and MasterChef Jr. But, off-camera, in 2013, he underwent a sleeve
gastrectomy procedure to remove about 80 percent of his stomach. The formerly-400-pound chef told the Toronto
Sun that by the next year, he'd lost more than 150 pounds. Elliot recalled how, previously, he was "at
school for a father-son day, [and] a couple of his friends had stuffed basketballs under
their shirts and started saying they looked like me. I could tell my son was embarrassed." That was the wakeup call he needed. Elliot also overhauled his diet, trading in
carbs and sweets for greens and healthy alternatives like black bean pasta.
"I eat healthy, I run, I do marathons,
I'm active, it's astonishing what it feels like. […] You make choices in your life — I
decided to make healthy eating choices." Carnie Wilson Carnie Wilson, of '90s female vocal trio Wilson
Phillips, has gotten weight loss surgery not once, but twice. After initially losing 150 pounds following
gastric bypass in 1999, she admitted to Fox News in 2012 that due to high amounts of stress,
she had again gained weight. Also contributing to her weight gain were
two pregnancies — and by 2011, she reportedly hit 236 pounds and was eating close to 2,300
calories per day.
Wilson decided to go back under the knife
in 2012, this time opting for lap band surgery. Citing her, quote "obsessive compulsive and
addictive behavior," Wilson admits her food struggles always come down to one daily choice:
"Am I going to eat healthy today or am I going to make some sh**ty decisions?" Caitlin Van Zandt Actress Caitlin Van Zandt, star of Guiding
Light and The Sopranos, went from a size 20 to a size 8 after shedding serious pounds
thanks to lap band surgery, in 2008. One year later, the star was down 90 pounds,
telling People, "I feel much sexier and much happier." VanZandt, who was 23 years old at the time,
also traded in her daily white chocolate mocha and pizza for healthier alternatives.
She also adopted a new exercise regimen, which
included a 30-minute kettlebell workout, belly dancing classes, and even tap dancing. Al Roker Today Show weatherman Al Roker had this "AHA!"
moment when he reached his heaviest, at 340 pounds. Opting for weight loss surgery, the beloved
TV personality dropped 115 pounds, telling Today in 2013, "I'm thrilled about where I
am. Life is terrific; I wouldn't trade it for
a moment. I'm thrilled that I've finally got to this
place at 58 years old." These days, Roker sticks to unprocessed foods
that are high in protein and low in carbs and does three 30-minute exercise sessions
each week… Y'know, when he's not flipping signature burgers
for charity. Weight loss in America The American Society for Metabolic and Bariatric
Surgery estimates that the number of weight loss surgery procedures in the United States
steadily increased from 158,000 to 196,000 between 2011 and 2015. And among them are celebrities hoping to gain
control over their eating habits, just like many everyday folks around the country.
And as these celebs prove, it's by no means
an easy way out. But with some dedication, paired with the
right diet and exercise, it can result in a life-changing transformation. Thanks for watching! Click the List icon to subscribe to our YouTube
channel. Plus, check out this other cool stuff we know
you'll love too!.