Hi! Today we're going to learn how to prepare
3 extremely delicious Satvic Food Bowls that you can enjoy for your lunch or dinner First we're going to learn how to
prepare a super colourful Barley bowl for which our base ingredient will be barley along
with some delicious pumpkin and beetroot Then we're going to prepare a creamy
and flavourful cocoa quinoa bowl This is one recipe we prepare
at our homes at least once a week Lastly, we're going to prepare a
refreshing and power-packed Moong bowl We're going to prepare all these
dishes without oil or dairy products We're not going to use anything that comes
from factories, bottles, tins, or cartons We will only use ingredients that
come directly from Mother Nature And we promise you that these bowls will be
so delicious that you'll be licking them for a long time Come, let's start with our delicious and colourful barley bowl To prepare this bowl, you need 1/2 cup barley, 1 cup
lettuce, 1 cup spinach, and 1 cup chopped pumpkin 1 cup chopped beetroot, 1 tbsp lemon juice, 1 tbsp dried thyme that you can find at any local grocery store, If you don't have this, you can skip it 1 tsp dry oregano, 1 tsp rock salt, and 1/2 cup pomegranate To prepare the dressing for it, you'll need 1 cup white sesame, 1 tbsp lemon juice, 1 tsp rock salt, 1 inch green chilli, 1/4 cup mint leaves, and 1/2 cup water For toppings, you'll need 1 tbsp crushed
pistachio, 1 tbsp finely chopped mint leaves For measuring these ingredients, please
use these measuring cups and spoons Only then your recipe will taste perfect First we'll prepare our mint tahini dressing Take a clay tawa and place it on the gas Add 1 cup white sesame to it and roast it slowly Very soon, within 2-3 mins, your
white sesame seeds will turn brown Don't roast them too much or else you will burn them Once they've turned light brown, pour them
into a bowl, add them to a mixer and blend them First it will turn into a powder and then
into a paste.
This paste is called tahini It is often used in Mediterranean cuisine Then add 3 tablespoons tahini paste to your
blender, not more than that; otherwise it will taste bitter Then add 1 tbsp lemon juice, 1/2 tsp rock salt,
1 inch green chilli, and 1/4 cup mint leaves Then blend it again till the mixture turns smooth. Pour
it into a bowl. Now your mint tahini dressing is ready Our next component is barley bowl. Take a clay
pot and add 1/4 cup barley and 1/2 cup water to it Close the lid and allow it to cook for some time. After some time, the barley will absorb all the water and look like this Transfer it into a bowl and add 1/2 cup pomegranate to it Come, let's move onto the next component –
that is steamed pumpkin and beetroot If you have a steamer, that's great.
Otherwise, you can also follow this process Take a pot with water and heat it up Place your chopped pumpkin and beetroot
on a strainer above it and cover it with a lid Within 15-20 mins, they would have
softened. You can check them with a fork Then transfer them into a bowl and add
lemon juice, dry thyme, oregano and rock salt Now all the components of your barley bowl are ready Now it's time to plate them Place your lettuce and spinach leaves in a
bowl. We have broken them with our hands After this, add your barley and pomegranate mixture Then add your flavour-packed steamed pumpkin and beetroot Sprinkle some chopped mint leaves and chopped pistachio on top.
And add your mint tahini dressing to it in the end And now your delicious barley bowl is ready a super healthy, flavourful and crunch-packed lunch option Now we'll move onto our next
dish – and that is cocoa quinoa bowl First we'll prepare coconut milk To prepare it, we'll need 1 cup chopped
coconut kernel and 2 cups of water Add them both to a blender and mix them well After blending them, you'll get a mixture that looks like this By squeezing this mixture with your hands,
you can easily extract the coconut milk We will use this coconut milk in
our recipe later as we proceed Come, let's move onto our next component. To prepare it, we need 1 cup quinoa, 3 and a half cups of water, 1 cup peas, 3 cups chopped cauliflower, 2 finely chopped potatoes, 1 tsp grated ginger, 1 tsp crushed green chilli, 1 cup dried thyme, 2 cups of coconut milk, 2 and half tsp rock salt,
1 tsp lemon juice, 1/2 cup chopped coriander First we take 1 cup quinoa in a sieve and wash it properly Then add this quinoa to a clay pot.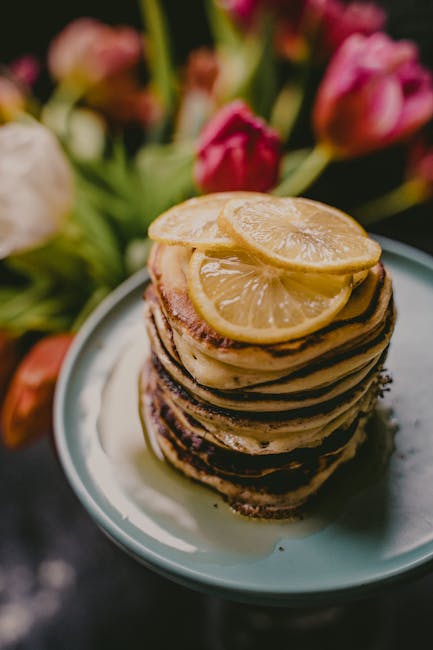 Add 2 and a half cups of water and cover it with a lid, leaving the pot on a low flame We have to cook the quinoa until it soaks up all the water If needed, you can add more water to it While our quinoa is cooking, we can put the peas, cauliflower, potatoes in a clay pot with 1 cup water and boil it We have to boil them until the veggies
have softened up like this Put these veggies in a bowl Our quinoa is finally cooked and has absorbed all the water Now add all your veggies and mix it together properly Now add ginger, green chilli, and dried thyme
leaves and mix it well for 1 and a half minute Switch off the gas and add 2 cups of coconut milk right
away along with rock salt and lemon juice.
Mix it well Now add some chopped coriander
leaves and mix it properly again And now our aroma-packed coco quinoa bowl is ready! Share it with your whole family You'll see that they won't be able
to help themselves asking for a little more Come let's move onto our quickest
and easiest dish to prepare and that is Moong bowl If you're feeling too lazy to switch on the gas, but still want a satisfying meal, then this Moong bowl is perfect for you To prepare it, you need 1/2 cup split moong dal (with the covering), 1/2 finely chopped fenugreek leaves 1 cup finely chopped coriander leaves, 1 and a half cup chopped apples, 1 and a half cup chopped grapes, 1 and a half cup pomegranate, 2 tbsp chia seeds,
2 tbsp pumpkin seeds, 2 tbsp white sesame For flavouring, we need 1 tsp grated ginger, 2 tbsp
lemon juice, 1 tsp rock salt, 1 green chilli (crushed), and a pinch of hing powder Firstly, add 1/2 cup moong dal to a bowl
and soak it in water for at least 4 hours After 4 hours, remove the water Soaked moong dal looks like this Now just take a big mixing bowl, transfer this moong dal to it, and add fenugreek leaves, coriander leaves, apples, grapes pomegranate, chia seeds, pumpkin
seeds, and white sesame After this, add grated ginger, lemon juice, rock salt, green chilli, a pinch of hing powder.
Mix it well together so that all the flavours blend together properly There you go! Our moong bowl is ready For a recipe that is so easy to
prepare, it is surprisingly delicious You can experience a new texture and flavour in every bite You can easily pack this bowl and take it
to your school or office as well To find more Satvic recipes that aren't
just delicious to eat, but beautiful to look at, you can order our Satvic Food Book online from our website From ice-creams to cheesy salads, sweet to savoury, for children and for adults, it has recipes for everyone If you enjoyed this video, then please
click here to subscribe to this channel And click here to discover many
other delicious recipes shared by us That's it for now.
We'll see you soon.